Customized, Hand-Drawn, and Original Mail Artwork
In this day and age wherein letter writing has become a rarity, Animalopes breathes life and purpose into this long-standing tradition, transmitting warmth and love to both the sender and the recipient. Our catalog of unique, USA-made artwork depicts some of the animal kingdom's most-loved mammals, fish, birds, and reptiles. Each package of cards contains one to three images of lovable Animalopes, bringing nothing but joy to your loved ones' mailboxes.
We serve anyone in the United States who is interested in personalized, mail artwork. On top of that, we are making an effort to reach customers in other countries as well. In fact, we have already drawn all over the world, particularly in Australia, Canada, and Antarctica.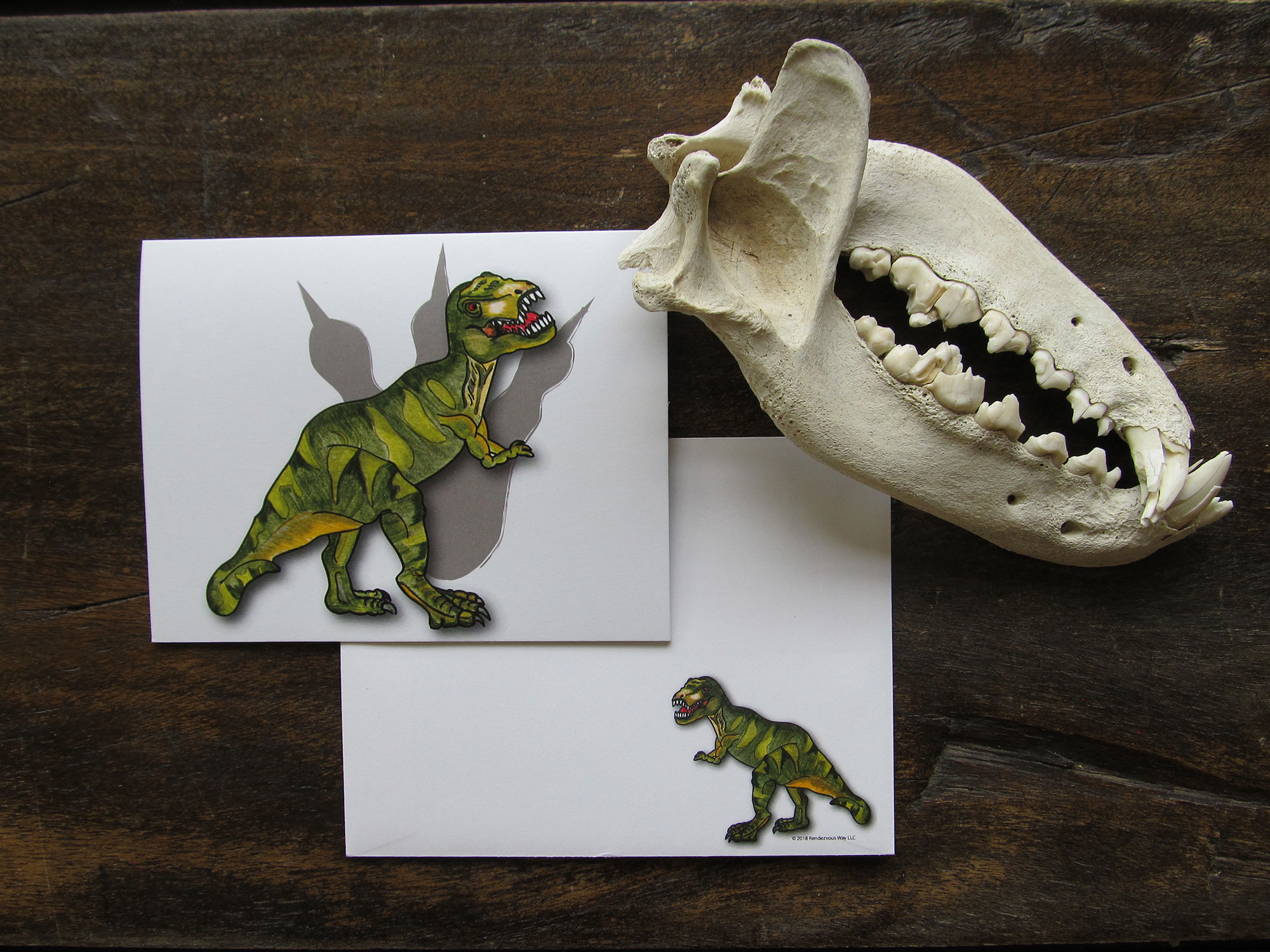 While being cast in the film "Poker Alice", starring Elizabeth Taylor, DeeDee became friendly with the film's costume department crew. Through this connection she was hired to work as a seamstress on "Great Balls of Fire", starring Dennis Quaid. That job was the beginning of a 30-year career in costumes where, her dedication and drive helped her move up the ranks quickly and ultimately became a Costume Designer. She has worked with some of the most brilliant and influential talent in Hollywood, including Steven Spielberg, Meryl Streep, George Clooney, Ben Affleck, and Richard Dreyfus to name a few.
In 2004, she became a stay-at-home mom, started a drama department at her daughter's elementary school and kept her art alive by creating a painting studio in her home where she painted pseudo-photo realistic images. As her original art was being sold, including giclée's, she strictly maintained her art's integrity, keeping it free from Photoshopping. This policy remains true with Animalopes™. If you look closely, you can see the pencil lines, composed in the artist's own hand.
In the fall of 2017, DeeDee was traumatized by a criminal while on a fishing trip in Hawaii. While she initially needed to seek refuge in her home, it was her love for drawing colorful, happy animals that helped her heal and was the catharsis for Animalopes™. Another way she has been able to heal is by giving back to those less fortunate through her foundation, "Your Secret Donor," whose mission is to bring relief, give hope and share love by seeking out and anonymously gifting those in need.
With the fanfare that her Animalopes™ has received, DeeDee has expanded her illustrations to include personalized hand-drawn images from photos and a whimsical series called Joke-a-lopes.
By creating Animalopes™, Your Secret Donor and occasionally working as a Costume Designer and Producer for friend's award winning films, DeeDee remains grateful for the gifts she has received.
Bringing joy to others through her drawings has, not only helped heal her heart, but it is now bringing joy and smiles to those who receive Animalopes™ in their mailboxes.
At Animalopes, we ensure that every image is an individual work of art that is drawn by hand. Our images are professionally printed to maintain their integrity. In addition, we want the diversity of our work to highlight the versatility of our founder and artist, Deanne "DeeDee" Fried.
Animalopes was established in November 2017 by DeeDee, an artist by nature who pours an abundance of joy and compassion into every piece of art she creates. DeeDee's creativity was already on full display at an early age, drawing bunnies and other animals she loved with crayons. She won her first art contest when she was eight. When DeeDee was 12 years old, a family member gave her a Christmas gift that would further fuel her passion for art: a set of primary-colored paints and paintbrushes.
As a teenager, DeeDee started moving toward fashion design, sewing from patterns she illustrated and created from scratch. When she was 18, she decided to pursue her dream of working as a fashion designer in the movie industry. With the help of a famous singer, she secured a one-way ticket to Hollywood. However, things did not go exactly as planned, and DeeDee found herself working as a waitress for a brief period of time. After that, she moved to Tucson, AZ (where her family had relocated) to find her calling as an artist.